Bin cleaning and sanitisation for NHS Hospitals & Care Homes
Disposing of clinical waste within a hospital or care setting can pose unwanted health risks for employees, patients, and residents. So, to ensure these risks are reduced, Hydro Wash provide routine cleaning and deodorising services for clinical waste bins and bin chutes.

The expert team at Hydro Wash specialise in providing regular sanitising and disinfecting of medical and hazardous waste bins, leaving you complete peace of mind that the risk of infection is minimised.

Call us today to see why other NHS hospitals trust us with their bin cleaning needs.
Benefits to the NHS
Regular cleaning and sanitising mean clinical waste bins are kept clean to minimise the risk to others
Reduce transmission of infections
Deodorising reduces any unpleasant smells
Improve health and safety for employees and patients
Professional, reliable team of cleaners
Peace of mind your clinical waste bins are hygienically clean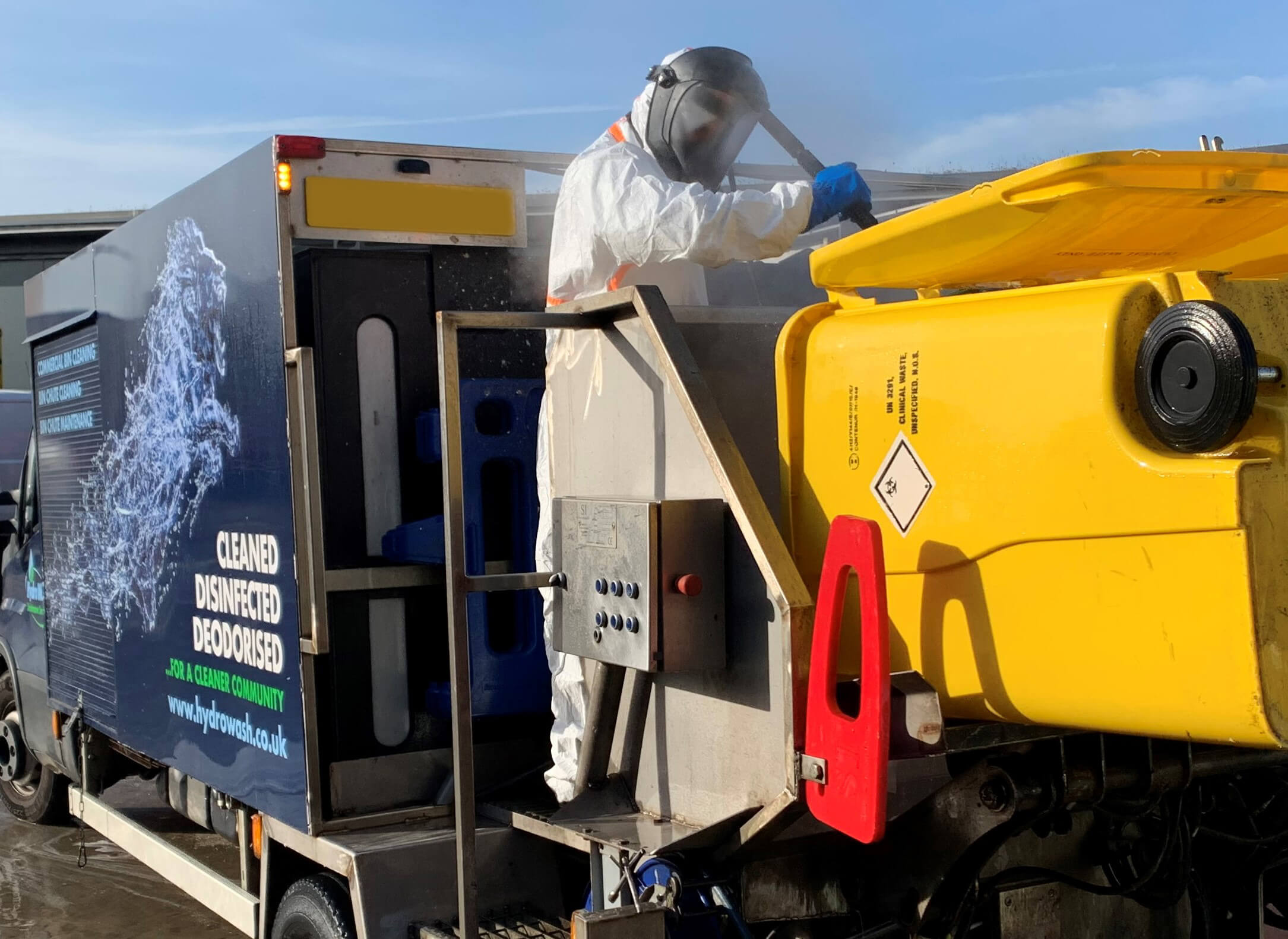 Why the NHS chooses Hydro Wash clinical bin cleaning services:
Professional team to assess your needs and create a cleaning schedule across all your locations.
Our bin cleaning service does not interfere with your regular waste collection schedule.
We comply with the Environment Agency's legislation for the safe disposal of waste water, storing this in our state-of-the-art cleaning vehicles and disposing of safely without risk to the local environment or wildlife.
Peace of mind knowing your bin cleaning and sanitising requirements are taken care of by a reliable, professional team.