Cleaning & disinfecting bin stores
It's not just your commercial and food waste bins that can become a hazard to the environment if left for a long time without proper cleaning, the bin stores themselves can habour waste, bacteria and run the risk of encouraging pest infestation.

At Hydro Wash, your bin stores are as important as your bins and bin chutes. Our bin store cleaning service provides regular sanitisation to improve the health and safety of your refuse system for the wellbeing of your team and local residents.

Contact us today to arrange a free consultation.
Benefits of bin store cleaning
Kills viruses on hard surfaces
Reduces the risk of infection transmission
Reduces the risk of foul odours and pest infestations
Improving safety for local residents, young, old and vulnerable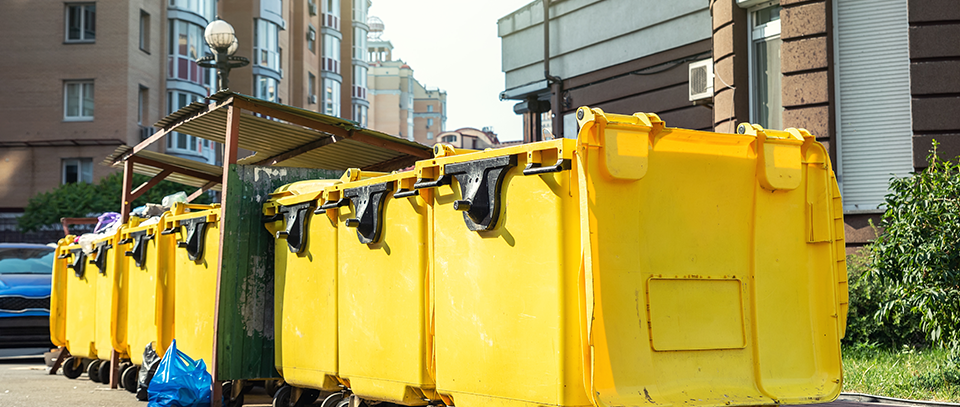 Benefits of bin store cleaning
Regular, reliable service from professional bin store cleaning experts
Includes the cleaning of bin stores used for clinical or hazardous waste
Peace of mind knowing all your cleaning and sanitising requirements are taken care of.