POWERFUL BIN WASHING EQUIPMENT FROM THE UK'S LEADING BIN CLEANING COMPANY
Our UK manufactured Bin Washers provide solutions and opportunities for companies who facilitate waste management.
Clean 200+ bins per shift
Compliant with EA Legislation
Effectively clean any size of wheeled REL container
Powerful diesel powered steam cleaning for the toughest of tasks
No interruption to existing waste collection schedules
Generate new income streams
Add margin to existing contracts
Increase customer satisfaction and build customer loyalty
Add a USP to stand out in a crowded market
Reliable equipment with low maintenance costs
Our long experience in bin cleaning service provision coupled with our design and fabrication expertise, means that we are in the best position to help you add serious value to your existing operations.
Call us now to discover how the HydroForce10 can help your business grow.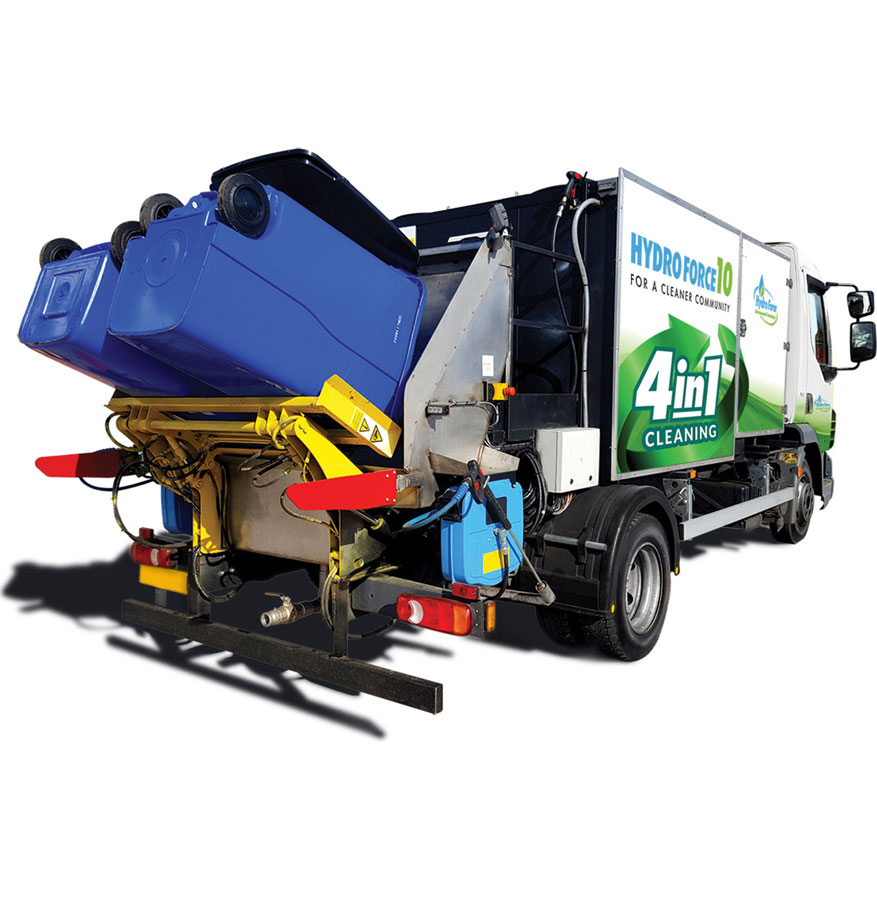 cleaned. disinfected. deodorised.
Waste Management
Waste collection tenders often include a requirement for the bins to be cleaned. By cleaning the bins at the client's sites, we can ensure that there is no disruption to the normal waste collection service. There is no need for the bins to be exchanged and returned to the management company's depot for cleaning thus greatly reducing the associated costs.
Cleaning the bins at the client's sites requires the use of specialist bin cleaning equipment. Hydro Tech Maintenance Services only use equipment approved of by the Environment Agency, thus preventing contamination of the client's sites and local water courses.