UNIQUELY DESIGNED 4-IN-1 MOBILE WASHER FROM THE UK'S LEADING POWER WASHING COMPANY
The HydroForce10 mobile Washer is designed to bring great benefits to Local Authorities.
One machine – four jobs:
Powerful Bin Washing Capabilities
Efficiently Remove Graffiti
Remove Chewing Gum
Street Clean even hard to reach pedestrian areas
How can this machine assist you achieve your objectives?
Generate New Income Streams
Self-Funding
Reduce Capital Expenses
Efficiently Improve Current Street Clean services
Call us now to discover how this unique machine can add value to your current fleet.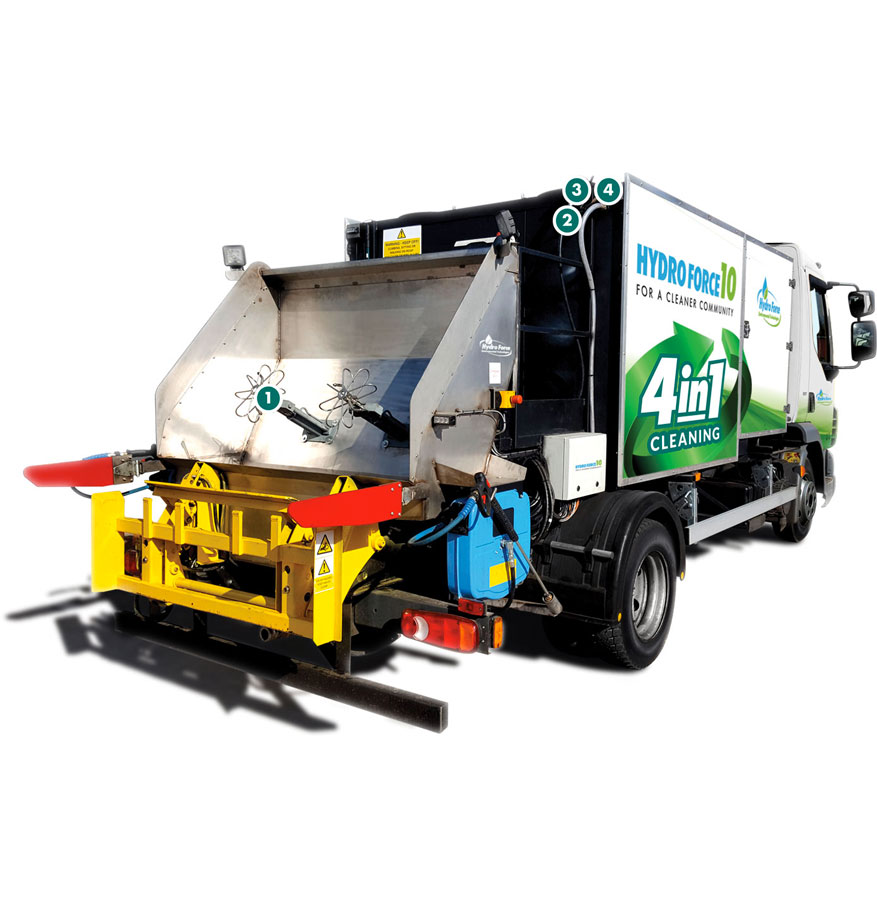 cleaned. disinfected. deodorised.
Local Authorities
Regular bin cleaning in high rise tower blocks is essential to maintain a good standard of hygiene. We clean, deodorize and disinfect the bins, bin stores and bin chutes. We also steam clean recycle bins, litter bins and street furniture for local authorities.
Logistics and Planning
Many of our local authority clients have 1000's of bins, situated across 100's of sites. Often the bins are emptied on different days thus presenting some logistical challenges. With careful planning and good communication, we take care of all the logistics needed to effectively deliver a program of works.